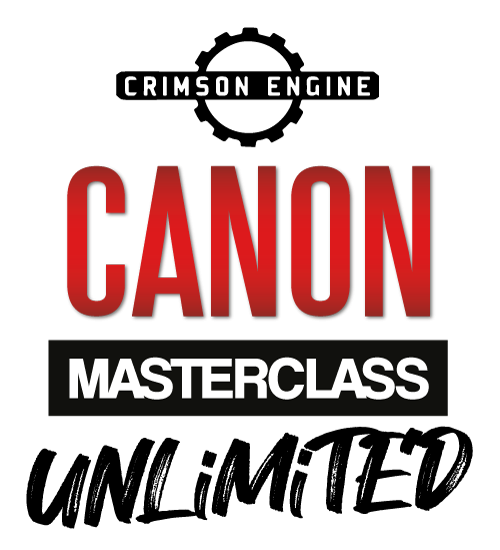 Every Camera, Every Course, One low price.
With over 30 hours of exclusive, detailed video instruction in dozens of subjects, with new courses added every mont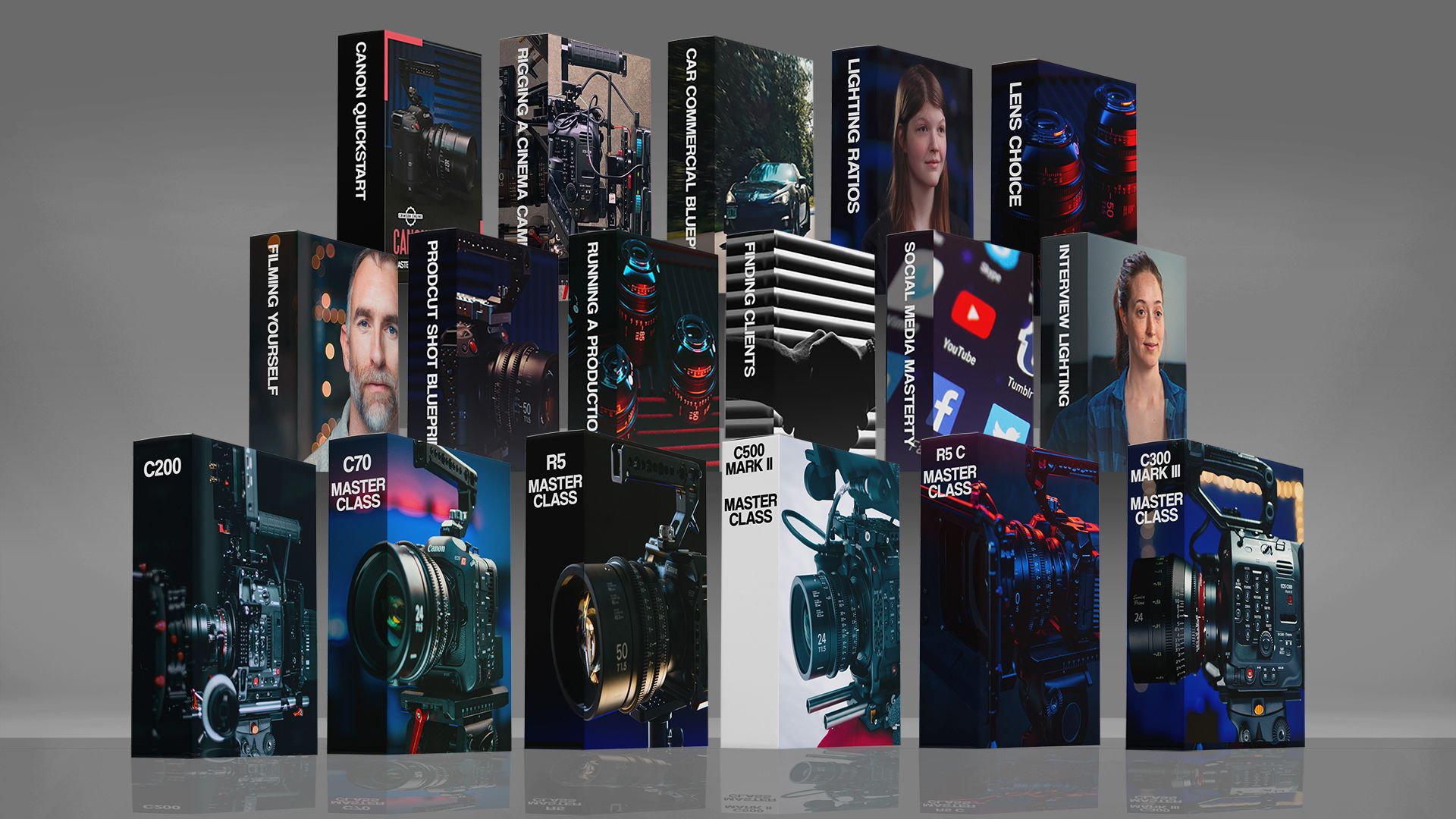 $249 $4,150
Limited Time Offer
Canon Masterclass
UNLIMITED
Take your filmmaking business to the next level with a subscription to every course on Canon Masterclass for a low annual price. Currently with over 30 hours of exclusive, detailed video instruction in dozens of subjects, with new courses added every month.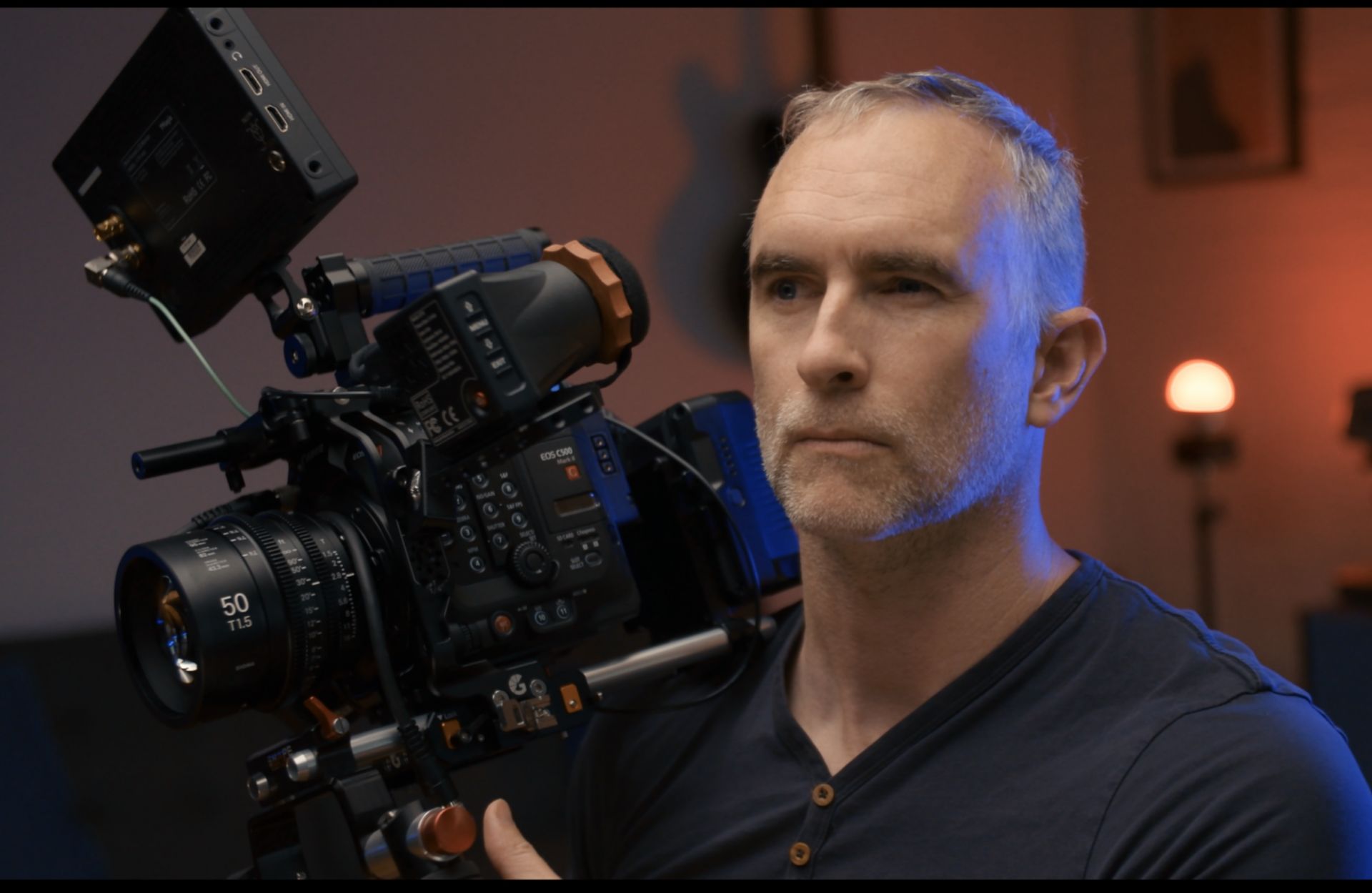 300+ Lessons
Each course is divided into sub-topics so you can quickly access the knowledge you need.
27+ Courses
From the Technical to the Artistic, take you skills to the next level and become the filmmaker you
Over $3000 in value
There is no better investment than in how to more full utilize use your existing equipment.
Digital Certificates
Each Camera Masterclass has a downloadable certificate available on completion that can uploaded to your social media or attached to a resume
Instant Access
Get access to the knowledge you need, right when you need it. Available from computer, tablet or phone.
7 Day Money Back Guarantee
If you're not satisfied, contact us for a full refund, subject to these conditions.
SUBSCRIBE TO LEARN
Invest in your filmmaking career and learn the essentials of every Canon cinema camera, as well as hours of content and dozens of courses about every aspect of the the craft of film.
Bulletproof Your Career
Don't wait to be stuck on set with a problem you can't solve quickly. Take charge and know the cameras before you encounter issues.
Expert instruction
Rubidium Wu has shot 2 feature films, commercials for brands such as Nintendo and Sony, and built a sizeable following on social media.
Develop Your Skills
One of the best ways to take your filmmaking in new and exciting directions is to learn what's possible.
Set and Achieve Goals
Don't wait for luck to bring you the jobs you want to do. Learn what's involved, get out there and film them yourself!
Cost Effective ROI
For less than 50 cents a day you can access the latest film training and Canon-specific tutorials to fast-track the learning curve.
trusted by over 1000 professional members

CANON MASTERCLASS UNLIMITED COURSES
Access the entire Canon Masterclass library for one low price. New courses added each month.
\Learnworlds\Codeneurons\Pages\ZoneRenderers\CourseCards
Frequently Asked Questions
Can't I learn this from the manual?
No, just as reading the manual that came with your car will not make you a better driver. The manual is written by engineers, not photographers or cinematographers. It describes how the camera was designed, not how it is used in the real world, under real circumstances, for great images.
Can't I learn this from Youtube?
Possibly, but at great time and opportunity cost. Each YouTube video typically contains a few tips and tricks, but each one needs to be found among the billions of hours of content,. You will also have to sit through all the egregious Youtube babble and adverts, and will probably find wildly different options with no clear way to tell who is right.
Canon Masterclass has a complete curriculum covering every aspect filmmaking all professional perspective.
Is the Membership suitable for complete beginners?
Yes. Everyone starts somewhere. There is a video series called 'Canon Cinema Quickstart' and an accompanying PDF to get you up to speed with the basics. When you know your way around the camera, you can check out coursers like 'outdoor lighting' that teach lighting without lights, or 'lens selection' that discusses how to choose a first lens.
Is there content for more advanced filmmakers?
Yes. Post production is a great opportunity for even seasoned professionals to take their skills to the next level. Our DaVinci Resolve course covers more advanced methods like skin isolation and green screen.
Is the content up to date?
We are constantly revising and reviewing the material to make sure it's still relevant, and new courses are added every month.
CANON FILMMAKING MASTER INSTRUCTOR
Rubidium Wu
Rubidium is a writer, director, producer and cinematographer. He has a been working as a professional filmmaker for over 20 years, and shares his knowledge of modern filmmaking in an educational setting with a clear, friendly and down-to-earth manner .
Created with