Canon Masterclass UNLIMITED

The Ultimate Filmmaker's Toolkit
Every Camera, Every Course, One low price.
With over 30 hours of exclusive, detailed video instruction in dozens of subjects, with new courses added every month.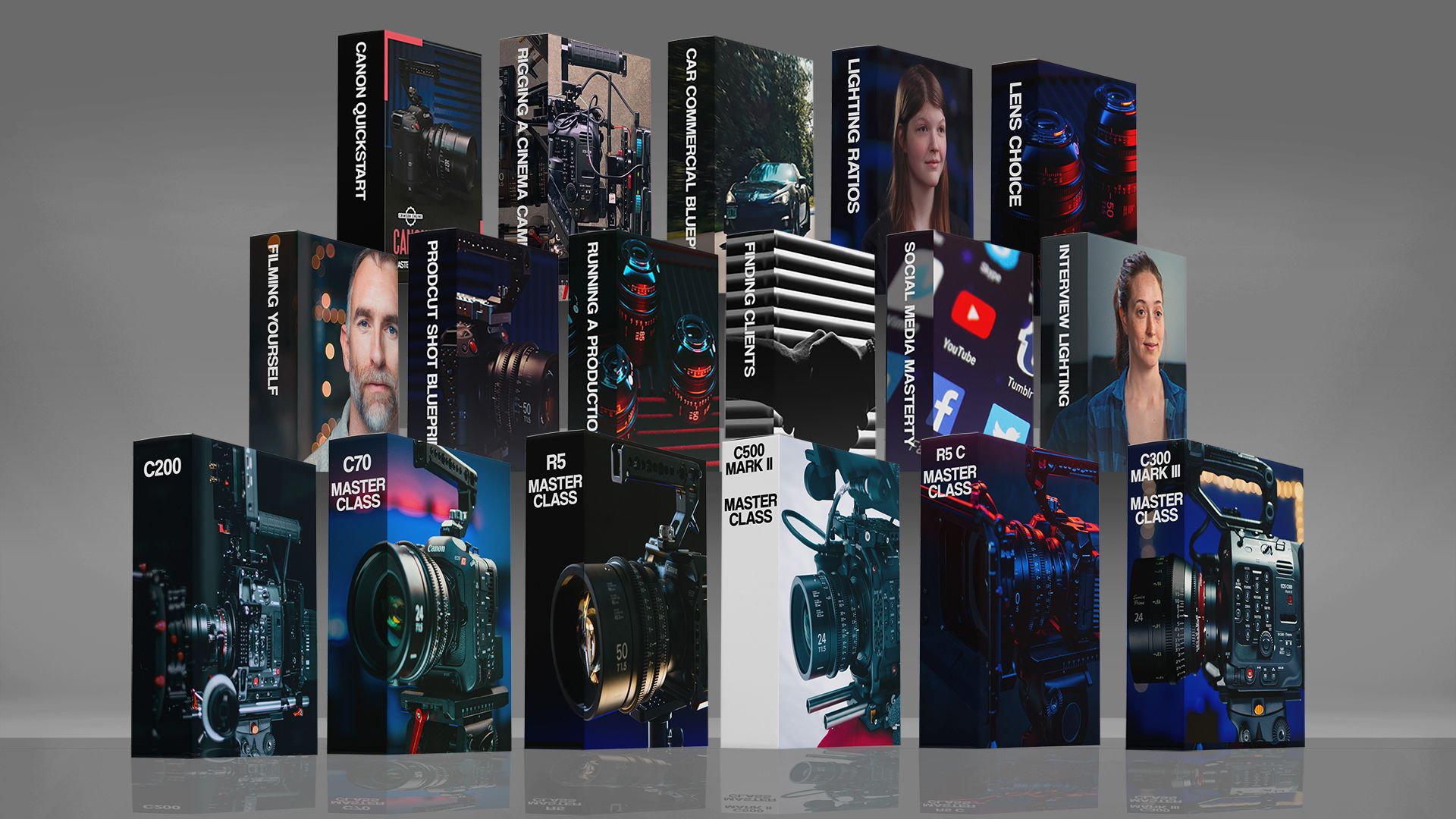 $189 $3,892
Canon Masterclass Unlimited
SUBSCRIBE TO LEARN
Invest in your filmmaking career and learn the essentials of every Canon cinema camera, as well as hours of content and dozens of courses about every aspect of the the craft of film.
Bulletproof Your Career
Don't wait to be stuck on set with a problem you can't solve quickly. Take charge and know the cameras before you encounter issues.
Expert instruction
Rubidium Wu has shot 2 feature films, commercials for brands such as Nintendo and Sony, and built a sizeable following on social media.
Develop Your Skills
One of the best ways to take your filmmaking in new and exciting directions is to learn what's possible.
Set and Achieve Goals
Don't wait for luck to bring you the jobs you want to do. Learn what's involved, get out there and film them yourself!
Cost Effective ROI
For less than 50 cents a day you can access the latest film training and Canon-specific tutorials to fast-track the learning curve.
SUBSCRIBE TO UNLIMITED COURSES
Access the entire Canon Masterclass library for one low price. New courses added each month.
SUBSCRIBE TO HIGH QUALITY CONTENT
THE FEEDBACK FOR CANON MASTERCLASS IS OVERWHELMINGLY POSITIVE.
Rubidium belongs in the Canon Cinema Hall of Fame. Game-changing content.
Griffin conway - CINEMATOGRAPHER & YOUTUBER
I purchased a C200, and immediately invested in the Canon Masterclass. The course got me up to speed on the camera, fast. I learned a lot of extra tips and tricks with the camera, and (equally important) with the post-production processing of the Cinema Raw. 5 out of 5 stars.
Robert - Southpaw AW
Best C200 course in the world - period. Really, no other course offers this quality of content for this camera out there.
Ben Tolosa - BT STUDIOS
CANON FILMMAKING MASTER INSTRUCTOR
Rubidium Wu
Rubidium is a writer, director, producer and cinematographer. He has a been working as a professional filmmaker for over 20 years, and shares his knowledge of modern filmmaking in an educational setting with a clear, friendly and approachable manner .
Created with